Sample Information
Our vast sample library is at your disposal. Whether you need to determine the right pattern, texture and performance characteristics for your project or you want to explore the many design variations that are available through the material, we can put our award-winning sample box in your hands as quickly as you need it.
Select Set: Includes a selection of our most popular fabrics such as Omega, Dolphin, Baltic, Ellipse, Lago, Mandarin and Tigris, plus a product overview brochure.
For full list of sets, quotes, and questions about our samples we encourage you to call or email us with your specific needs.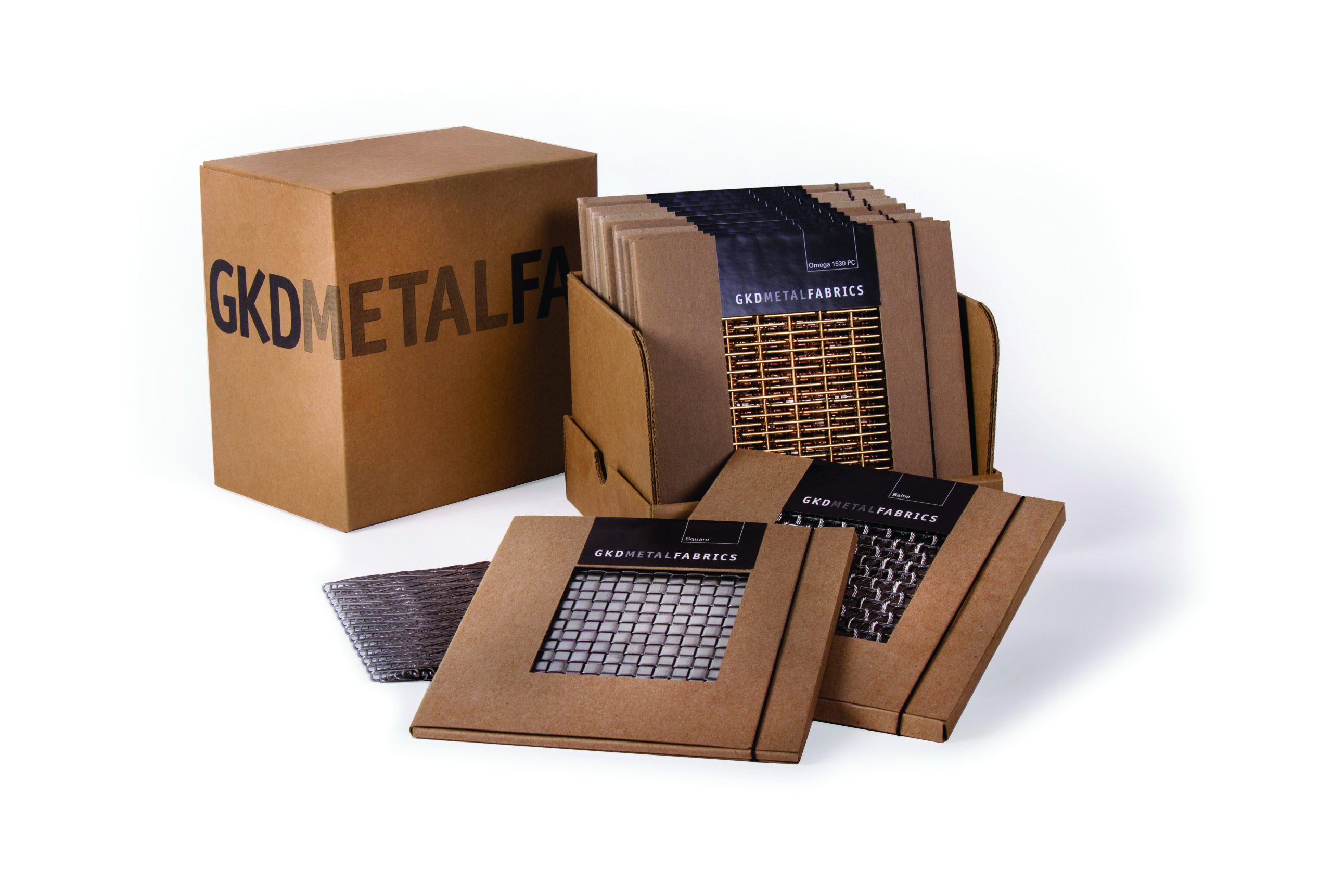 Need help finding something?
Please contact us!
Choose up to five samples below
Already know what you're looking for?
President, Stokes Construction Company, Inc.
I had never dealt with GKD nor had I installed a screen like the one we furnished at the Pfeiffer University Health Science building. I was almost sure we were in for a difficult process. I was really surprised when the whole relationship went smoothly. GKD was very helpful and professional. We could not have been more pleased with the outcome.
Project: Pfeiffer University Health Science building,
Working with the GKD team was an excellent experience. GKD provided their metal fabric stainless steel panels to Alumawall, Inc on four projects in Sunnyvale, CA. Their project management made the entire process seamless and their metal fabric stainless steel panels were shipped right on time and in excellent condition with superb packaging. All parties involved with this project are very pleased with GKD's performance and quality of their product.
Project: Pathline Park Phase 04 Parking Structures ,
It was a pleasure working with the GKD team. They were very helpful and informative about their product. Design and coordination were hassle free and smooth. During a recent project, another trade damaged a couple of mesh panels and the GKD team did an outstanding job getting the replacements to us in a very timely manner.
Project: University of Kansas Behavioral ,
The GKD creative team was integral to the complex geometry of Hayward Field's a-symmetrical stadium bowl. Through custom detailing and positive collaboration with SRG, Hoffman and other trades, GKD proved they are leaders in the metal mesh industry, further enhancing the iconic design of the stadium.
Project: University of Oregon, Hayward Field,
Our parking garage project at our Winstar World Casino property presented a perfect opportunity to use GKD's Mediamesh product, as it allowed us to use the garage's façade facing the adjacent interstate as a live-action billboard to advertise the resort.  It was the first time we have ever used this product, but GKD and their experts were with us every step of the design and construction process.
Project: Winstar World Casino,
GKD worked hard to help us realize a complex vision for a unique interactive public art piece for the Bass Biology Building at Stanford University. Their level of dedication to the project and deep knowledge of the materials made me feel confident that we would be able to successfully address any challenges that might arise. I'm looking forward to the next opportunity to work together.
Project: Stanford University, Anne T. and Robert M. Bass Biology Research Building,